Established in 1953, Harold Benjamin is a distinctive firm with a passionate and business-minded approach to the law. Our pioneering and problem-solving ethos has helped us establish an outstanding reputation in the real estate and private wealth sectors, as well as a wider range of other industries. We're also famous for the exceptional service we provide; all our specialists are resourceful, driven and have a truly client-centric approach.
It is not just the efficacy of our advice or our compelling service that wins and retains our diverse client base. Equally important is our proven ability to consistently come up with imaginative and innovative solutions. This kind of creative and business-focussed thinking is reflected throughout the firm and whatever the complexity and scope of the project, transaction or dispute, we consistently excel due to the outstanding blend of commercial and legal expertise we can offer.
Harold Benjamin is a market leader for its legal expertise across a broad range of property related matters. Recognition has come from lots of places - from the Legal 500, industry publications, but most notably from the clients who continue to instruct us year on year. These include some familiar household names such as Headmasters, Gails, Ladbrokes and the Comer Group.
" In a market crammed full of legal alternatives, we are known for the value we bring to our clients: being able to provide common sense advice in complex situations, to the very highest professional standards.

To be better able to serve our clients, we have therefore invested significantly in our people, culture and how we work, to ensure that we are ready for the challenges, changes and opportunities that the future will undoubtedly bring. For example, we have expanded our services to include banking and finance to enhance our secured lending and Construction and Development work, and have taken steps to ensure that our young lawyers are gaining the skills to ensure the longevity of Harold Benjamin, and have created technical systems to support multiple plot sales and high value transactions.

At the same time, we are a firm that is grounded in expertise and in old-fashioned values of commitment to our clients, and a deep understanding of how we can help. Being quality led, and relationship driven with the ability to work both here in the UK and wider afield, the belief in what we are doing has been reflected in our re-brand.

Our new look signals our continued growth, our presence as expert advisors in the property space and our commitment to our legacy and our offer of a premium service to the highest standards to all of our clients."
Vijay Parikh, Managing Partner.
Real estate shapes the world we all live in and influences almost every aspect of our lives. Whether it is where we live, where our businesses are based or where we derive our professional or personal income, obtaining the right legal advice relating to real estate is too important to be left to chance.
We work with high net worth individuals requiring experts who can advise personally, technically and strategically on all and any relevant matter they face and Harold Benjamin is widely respected and recognised for our knowledge and expertise in this area.
When it comes to meeting the needs of today's businesses, our strong heritage and unrivalled depth of expertise is why our clients choose to work with Harold Benjamin and why they stay with us. We're passionate about creating and maintaining lasting relationships with our clients..
People
When you meet our people you'll appreciate that excellence comes as standard at Harold Benjamin. We're all different but we all believe that what we can achieve together is greater than the sum of our contributions; mutual honesty, trust, and integrity is key to building and maintaining exceptional relationships with our clients. It's all part of an innovative approach way to the way we work. We're versatile, innovative, work in a truly modern fashion and when you need us, we'll be there.Our people get the results that other firms say aren't possible and because of our structure and size, we're better value, too.




Patents reward originality, and inventions that are obvious developments on pre-existing designs……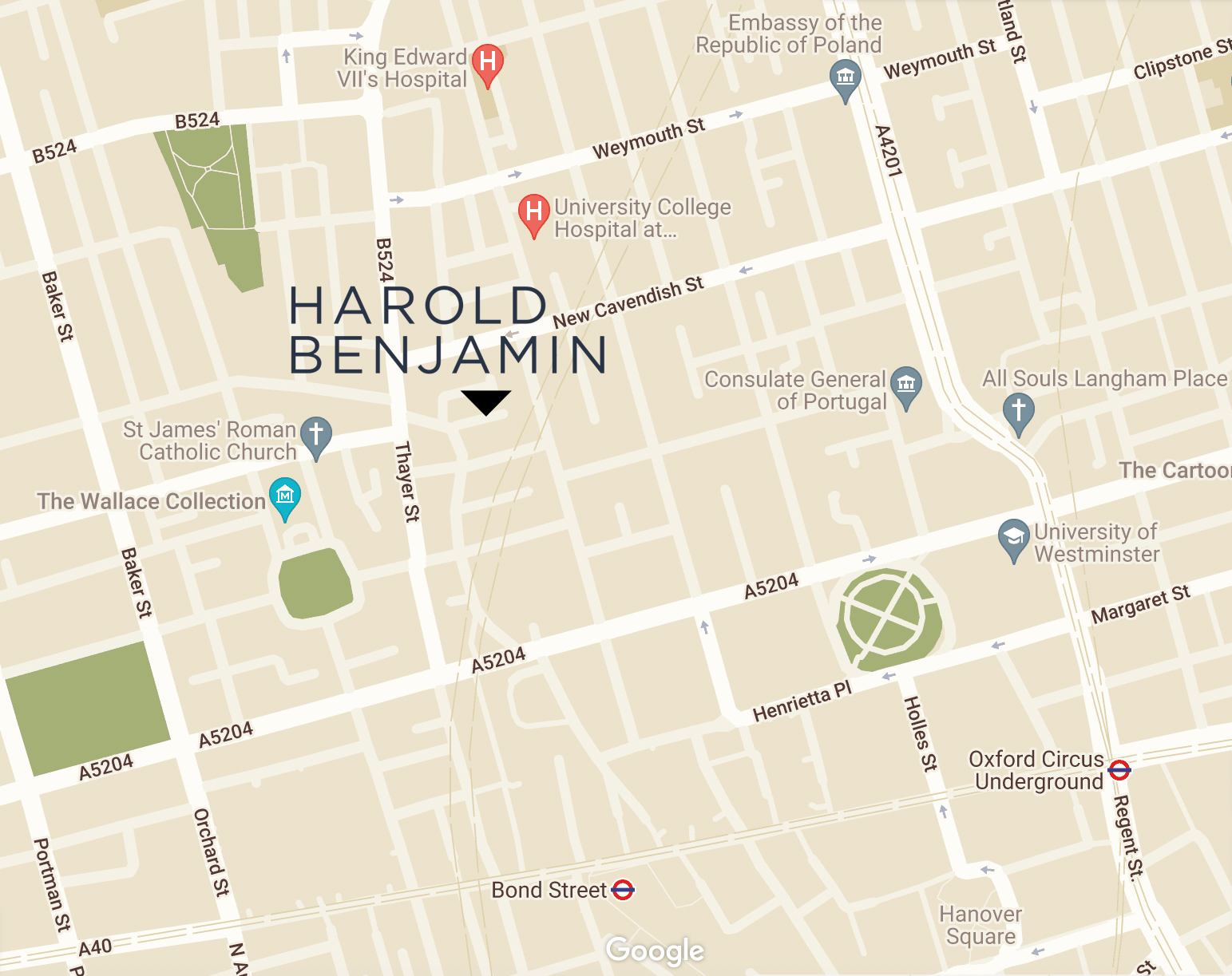 Harold Benjamin Solicitors
60 Queen Anne Street
LONDON
W1G 8HP
T: 020 7224 0888
View in Googlemaps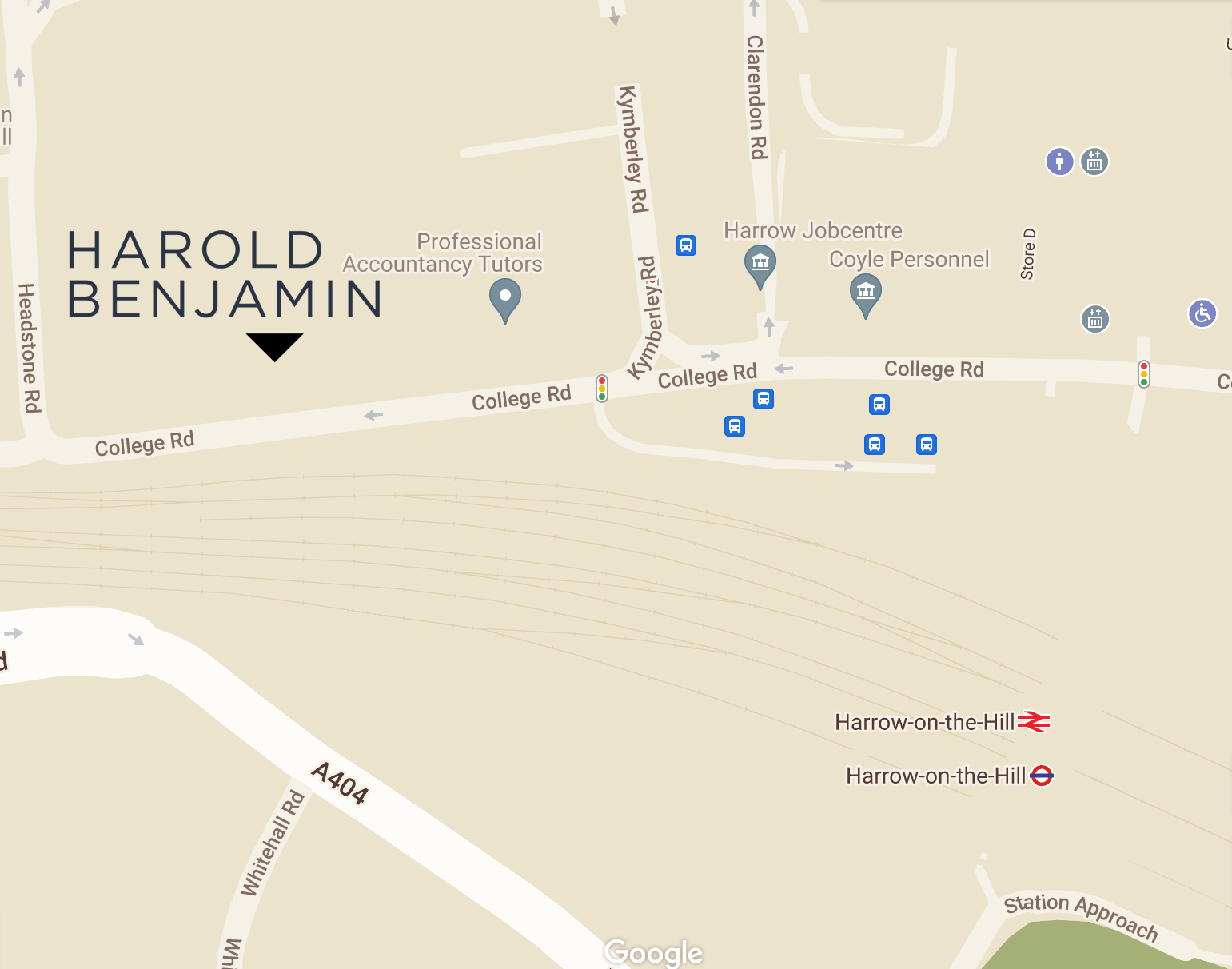 Harold Benjamin Solicitors
66-68 College Road
HARROW
HA1 1BE
T: 020 8422 5678
View in Googlemaps