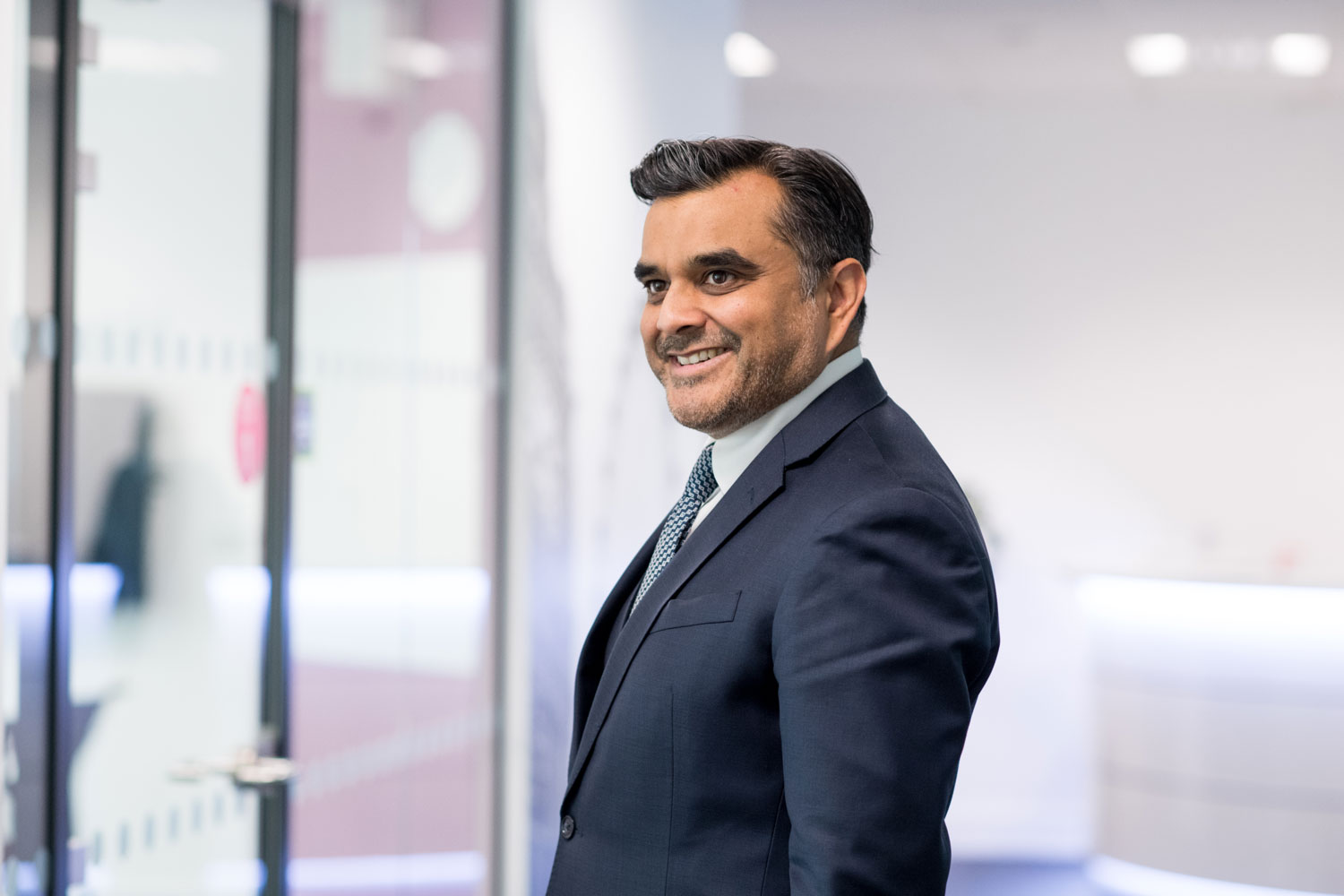 Vijay Parikh
Managing Partner
I have been a Partner with Harold Benjamin since 2010 and took over as the firm's Managing Partner on 1 January 2019.
Alongside the day to day management of running the firm, I still maintain my busy client portfolio, particularly specialising in property acquisitions, disposals, funding arrangements and auctions for a range of small to mid-range builders and property developers, and assist on high-value residential and mixed-use schemes including the redevelopment and regeneration of brown and greenfield sites.
I have been the lead on several hotel deals including the acquisition of both boutique hotels and more mainstream hotel brands for private investors and companies. The hotels are spread across London and the United Kingdom. The firm has been engaged in deals with hotel brands including Hilton, Marriott, Accor and the work has included the full gambit of real estate instructions together with franchise and service agreements.
I am an active deal broker and legal adviser and a number of my most entrepreneurial and influential family business clients / connections hail from the Asian Community.
Experience
Advising on a portfolio hotel refinance for a private family in excess of £35million.
Representing a house builder in connection with a mixed-use scheme of 150 units within the Borough of Brent.
Acting in connection with development finance of a luxury development scheme in the London Borough of Harrow at a value of excess of £10million.
Acted in connection with the acquisition of an 80 bedroom hotel in Hertfordshire at a value of exceeding £11million.
Represented a house builder in connection with the acquisition of the development site in the London Borough of Brent at a value in excess of £5million with a GDV exceeding £20million.
Acted in connection with the sale of a portfolio of commercial properties exceeding £50million.
Acted for a house builder in connection with the acquisition of a £10million development site undertaking completion within five days of instruction.
Recent Articles
Education
LLB (Hons) Law, Thames Valley University
Vijay qualified as a Solicitor in 2002
Memberships and Recognition
Member of the Law Society of England & Wales
The firm's property finance team, co-led by myself and Ray Oshry, has been recognised in the Legal 500 (2018/2019 and 2019/2020) editions, specifically for our secured lending experience.
I was humbled and honoured to receive the Khurshid Best in Legal Award at The British Indian Awards 2018 and the Best Professional in Business Award at the third annual London Asian Business Awards 2019.

Contact
With a commitment to continue to bolster the firm's capability for SMEs and family businesses, Harold Benjamin is pleased to announce its…